International Green Week 2019 – Farming the future
The 84th International Green Week (IGW) was recently concluded in Berlin. It took place from the 18th to 27th of January and included over 1,700 exhibitors from all over the world. IGW serves as a venue for companies in the food, agriculture and gardening sector to showcase their products and innovation to the world.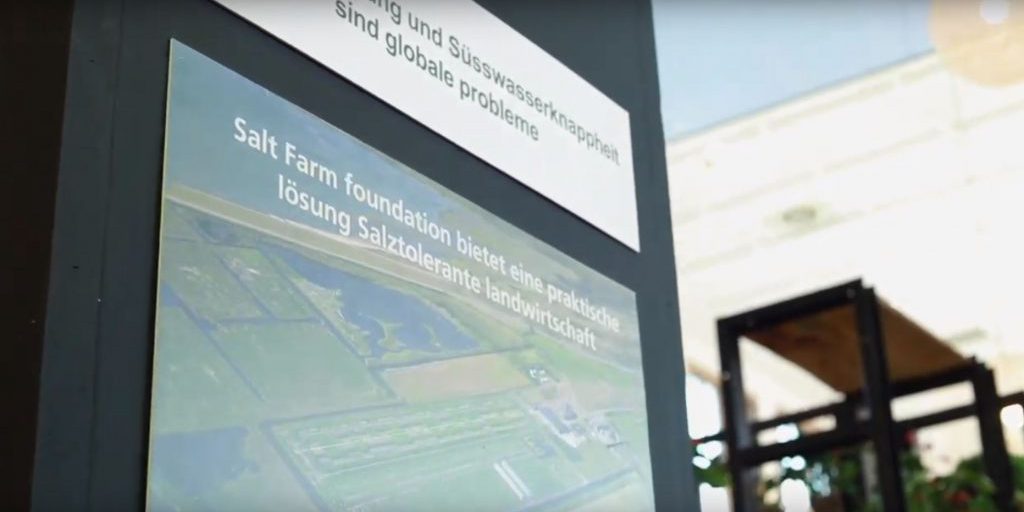 Salt Farm Foundation participated in this event as one of the organisations that have their products and services aligned with the vision of the Dutch Ministry of Agriculture, Nature & Food Quality. On January 18th, Salt Farm Foundation was represented by its chairman Paulien Van Stijn and its director Marc Van Rijsselberghe.
Together they presented the opportunities and benefits offered by saline agriculture in areas facing increased salinity levels in soil and water, as well as about the activities carried out by our foundation for various Dutch and international policymakers and government agents. Our director had a talk with Carola Schouten, the Dutch Minister of Agriculture, Nature and food quality.
The minister got to taste some of the salt-tolerant vegetables from our Texel facility. The salty produces were nicely presented in a wooden crate that was taken along from Texel. Throughout the day, people registered interest in visiting our facility on Texel and learned more about our solution and work.
"The Green Week was special because we were specially invited by our government to give a presentation about the opportunities and solutions for the worldwide salinization problem. There is still hesitation about how the Dutch can play a role in feeding the world under saline conditions.

Personally, it was special because my third grandchild was born in Los Angeles just after the visit of the Minister of agriculture and I have been congratulated by the full Dutch delegation. This also reminds me of my commitment towards making the world a better place for the future generation"
says Marc about his participation in the IGW.
To wrap up the launch day of the IGW, Marc gave a presentation to the Dutch delegation during the dinner event that took place at the Dutch Embassy in Berlin. Overall, International Green Week provided a great platform for raising awareness of saline agriculture on a global level.