Saline Futures Conference
Date: 10-13 September 2019
Venue: Leeuwarden, the Netherlands
Addressing Climate Change and Food Security
Building a community of science and practice on saline agriculture
TEDxDenHelder - Marc van Rijsselberghe
Date: 08-10-2018
Venue: Theater de kampanje Den Helder
Marc van Rijsselberghe is an entrepreneur, consultant, marketer and more importantly a pioneer of the salty revolution. His perseverance and dedication have made the impossible possible: the cultivation of existing crops on salty soils that were labelled as worthless.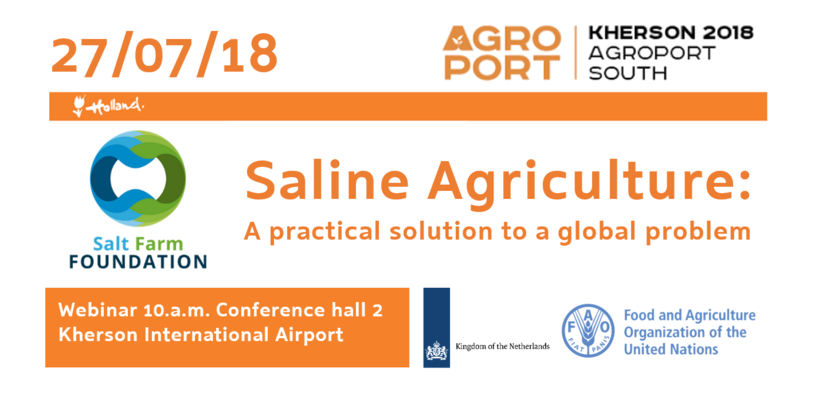 Webinar - Saline Agriculture
Date & Time: 27-07-2018 | 10 am (EEST)/9 am (CET)
On 27 July at Agroport South, we will talk about Soil Salinization. Together with FAO and Dutch embassy in Ukraine, we are organising a webinar: "Saline Agriculture: a practical solution to a global problem"